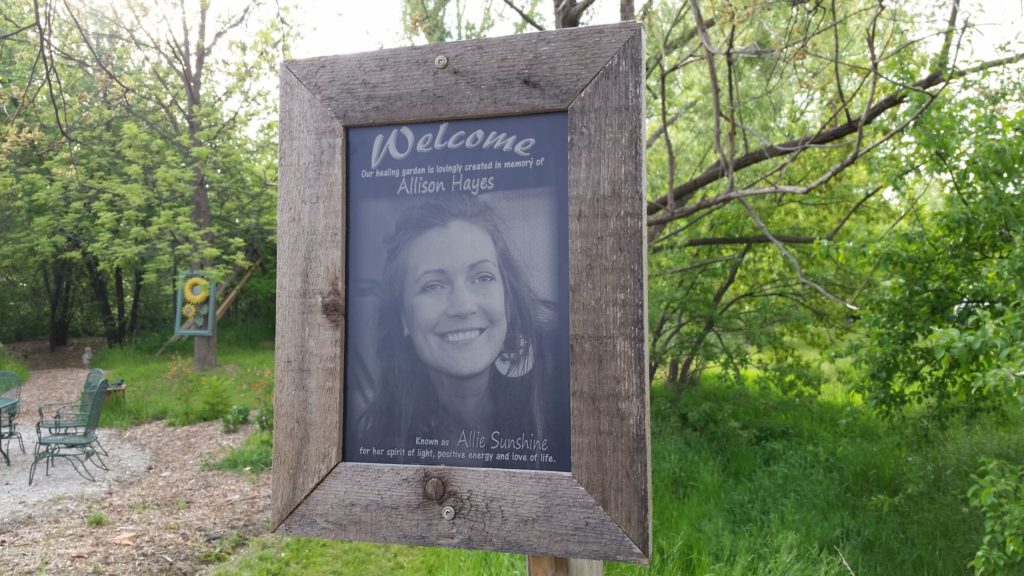 The Allie Sunshine Project is inspired by educator and wellness pioneer Allison Hayes, known as Allie Sunshine for her unique ability to share her light and positive energy with everyone she met.
NEWS
The Allie Sunshine Project Invites You To TACOS & TRIVIA Friday, September 29 Doors open…
Who We Are
We are a not-for-profit organization, and our core purpose is to ignite learning and wellness. We do this by creating events and initiatives within Windsor-Essex County that provide a nurturing and educational experience for the body, mind, and spirit, within the self and with others. Our organization is energized by the living legacies of every one of our Rays of Sunshine, who are dedicated volunteers. They make the work we do possible and embody the spirit of our organization's core values as wellness explorers.
A vital life force of The Allie Sunshine Project is our connection to nature as a source of peace and healing. Our Healing Garden, the main home of the Allie Sunshine Project, is located in Lakeshore. It is a beautiful testament to the spiritual, emotional, and physical impact that a harmonious relationship with nature can provide. In the Healing Garden, we cultivate growth not only in the soil but as a community with our Garden Team's weekly, Saturday morning gatherings. Our Rays of Sunshine show up bright and early to tend to the vegetable gardens and create cut flower Bouquets of Sunshine, learning and growing together through friendly conversation and teamwork. In addition, our Education Team offers programs such as our Wellness Series and Garden Wondering, as well as events such as Magic Monday Mornings. Beyond our Healing Garden we spread our sunshine with initiatives such as Buddy Benches, School Outreach, Blood Drives, and our Planting Wellness Event. Our vision is that through nature, shared wisdom, and living legacies we will empower humanity to choose personal wellness.
Mission Statement: To inspire a network of wellness explorers through creating and participating in projects in our community that nurture self-healing and capture learning opportunities for our bodies, minds, and spirits.
Vision Statement: Through nature, shared wisdom, and living legacies we empower humanity to choose personal wellness.
Core Values: Wellness, learning, self-worth, legacy, inclusion, celebration, and connection.