Jeremy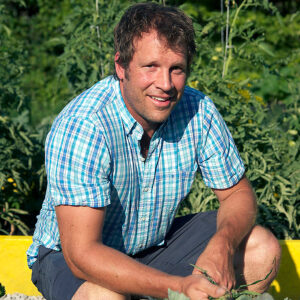 Visionary Director of The Allie Sunshine Project & Garden Team Member
I love everything and as a result do not focus on any one hobby or passion exclusively with the exception of gardening. Hockey has been my favourite sport and I look forward to playing more regularly. Golf is super fun and it connects me with friends for some in depth 4 hour conversations. I love thinking and exploring new ideas through dialogue with others to discover new ways of seeing the world. I work in the high-tech greenhouse agriculture sector as a salesperson for veggie starter plants at Seacliff One Floral.
I was a novice gardener prior to breaking ground on the Healing Garden. I had witnessed lots of horticulture through my experiences in the greenhouse sector, yet my ideas were not grounded in the soil and the rhythms of nature.
The Healing Garden has been the one unwavering constant in my life since Allie passed. It feels like an old friend and mentor who loves me and accepts me as I am. It taught me the value of compost as a metaphor for how in our death, we feed the living. This realization has encouraged me to let go of what was, be nourished by the energy of my grief, conserve what was most important, and embrace the circle of life.
The Healing Garden has been a shoulder to cry on, someone to confide in and a hand to help me up when I am down. Seeing our team of garden caregivers grow in number and ability has been a gift honoring the depth of our observation and connection to nature. I love my Saturdays in the garden with the team and our Ray of Sunshine volunteers. It is such an uplifting and challenging experience to continue to build and maintain the space and the plants amidst the pest, disease, death, decay and organizational challenges. This is balanced by the beautiful landscape, the bountiful harvest and the time spent with intelligent, open, thoughtful and good-hearted people on this little slice of forest and prairie that is our muse.
Controlling nature is the status quo in agribusiness which ignores her beauty and requires a great deal of wasted effort and resources. In the Healing Garden we intentionally chose to live through the four seasons and listen to what the Earth was calling for us to do with her. We have continued to embrace this balance of watching, listening and doing with each step we take. I have learned to be aware to greater and greater depths of the intricacies and beauty in the natural world and to see humanity as a part of that web.
The Healing Garden has become a hub that supports the growth of our community. I see the sanctuary this place provides and feel the refuge that the people and plants experience in this space. This is a transformational space. I look forward to the future when we have a kitchen and can inspire our community to find passion and sustenance in the culinary arts.
Kerrie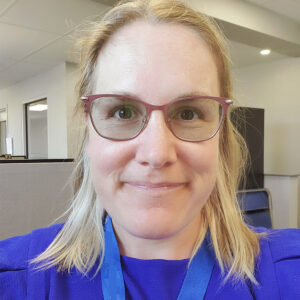 Garden Team Member
From a young age I have had an affinity to plants which has continued into adulthood. Both in my personal gardening adventures and professional life I have worked to become a horticulturist in trade and passion. From an unlikely career as a Mechanical Engineer, I soon realized I was meant to switch from robots to plants. Formally, I was lucky enough to train at the UBC Botanical Garden and attain my Red Seal in Horticulture, wherein I currently work in the greenhouse industry locally – once again mixing engineering and horticulture.
I am continuously inspired by the Allie Sunshine team and in the ongoing development of the Healing Garden. It is a place where you can make an impact and give back to the community while also creating a fun experience for you and your family. There is always something wonderful in working together to create something beautiful that can be shared among so many.
Cody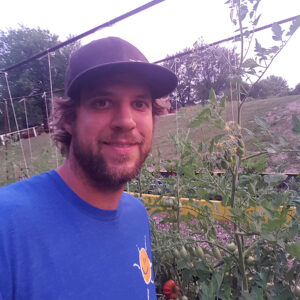 Garden Team Member, Board Member & Volunteer Coordinator
I have worked in many different fields. Finding a way to enjoy my work is important to me, and that's easy building homes with a good crew in the sun or snow. Being outside and working with my hands makes it easy to get up and go to work. Passion for the outdoors has always been a part of me. Now with my own family that passion continues and you can find us in the garden, out for hikes or sitting in the backyard whenever possible.
Growing up my Grandmothers were both gardeners, one also being a farmer. There was no shortage of exploration in backyards and fields. Plenty of knowledge handed down from my grandparents, aunts,uncles,older cousins and neighbors enriched my personal learning that came with being a kid on the farm. My parents were not 'farmers' per say, however, they always had gardens that were larger than most filled with veggies and flowers, and there I was planting, picking, weeding, and playing in the dirt.
It's something amazing to see the kinship that revolves around the farming community in which they share equipment, land, resources, smarts and muscle. The Allie Sunshine Project is this community in a different way; people come together with no personal agenda, just a love for exploring this world around us as we grow together. All members of the Garden Team bring a special love and excitement for getting our hands dirty. Taking time to just be in the garden together, we explore nature like children, make mistakes and learn lessons. It is amazing how much we accomplish in the Healing Garden while seemingly just having fun.
I know that there are people noticing what we are sharing here together, that the Healing Garden and Project continue to inspire individuals to do what they need to and to fill their own cup. This is finding personal wellness.
Brody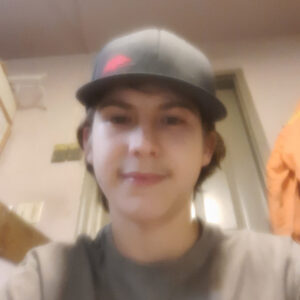 Garden Team Member
My name is Brody Ryall. I am a fifteen year-old student at Saint Anne high school and am studying engineering. I enjoy all forms of outdoor activities,including camping, hiking and dirt biking. Prior to joining the Garden Team, I had my own small garden in my backyard. Working at the Healing Garden has been an inspiration for me. It has inspired me to be a better person as well as teaching me even more about the wonders of gardening! I have always felt as if the garden was a second family to me and I feel it even more so now that I am a member of the team! This first season as a member of the Garden Team has been a great experience for me, and I would recommend it to anyone who has the opportunity to join us!
Brandi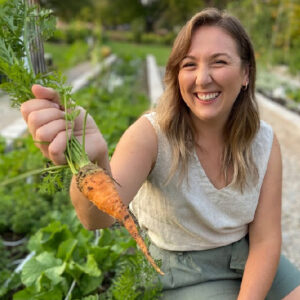 Garden Team Member
I am a music-making, community-oriented, forever student of the natural world. I am passionate about the work I do through my ecological landscaping business, Ground Culture; we transform underutilized lawns into thriving, productive, and liveable outdoor spaces. I also work as an educator in St.Clair college's Landscape Horticulture program.
​​I spent my childhood running around the wilderness of our suburban backyard with my little sisters collecting leaves, flowers, seeds, and sticks,creating little worlds out of these treasures: dandelion potions, seed pod currency, tree bark medicine… We used natural artifacts as a vehicle to express ourselves. This theme carried through into my academic life as an Ecosystem Management student and then deepened through my ever-evolving career path as a vegetable farmer, species at risk wildlife technician, and environmental educator.I was always outside, learning, playing, being. Now, most of my life revolves around the seasons as I work closely with the land in both my personal time, my professional life, and of course, in my role as a volunteer at the Healing Garden. Community. Plant communities, people communities… that's what it is all about for me.
Growth is not linear. When I envision the organization's growth, I do not picture it growing in size – I see us deepening our understanding of the work we do here and fortifying the connections we build with each other along the way. To me, the Healing Garden is a place where people and plants converge – where we can come together to learn, grow, and interact with the natural world in a safe, welcoming space. These types of spaces are deeply needed in this world, and I am so privileged to be a part of such an important and beautiful project.