Meet Our Board Members!
Jeremy
Visionary Director of The Allie Sunshine Project & Garden Team Member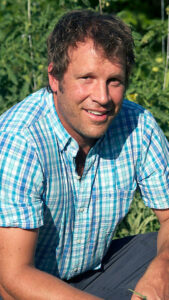 I am an enthusiastic exuberator who loves meeting new people as I find humans endlessly fascinating. My passion is education in agriculture which is why The Allie Sunshine Healing Garden is a blessing for me. I am most interested in how nutrients and energy make their way from the soil to the plants to the animals into us humans, providing fuel for our bodies and minds. I have grown so significantly in the years I have spent leading the Allie Sunshine Project team. These experiences have me believing in myself more now than ever as I see it reflecting from all the people around me. Specifically, my mom who is a lifelong educator and a key contributor leading the education team. Lynn and I decided to do our masters in Education together and co-authored a thesis dedicated to the exploration of The Allie Sunshine Project. I've witnessed in her such a profound shift and growth that I am compelled to keep learning until the day I die and will never shy away from bringing others along for the ride.
Nazaneen
Board Member & Marketing Director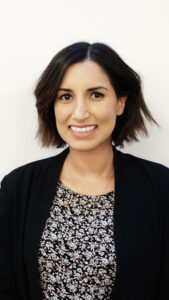 I was born and raised in Windsor. Moving to BC in 2010, I began a consulting career and focused my attention on giving a voice to those who needed it the most. I am the founder and principal of 50th Parallel Public Relations based in Courtenay and Victoria, BC. Founded in 2017, my boutique agency offers full service strategic and creative communication services to First Nations, government and thought leader clients.
For over a decade, I have worked in communications for not-for-profit organizations, corporations and small businesses before beginning my consulting career working with First Nations. Moving to Vancouver Island in 2014, I continued to work with Nations and started building out a team of like-minded women in the Comox Valley and later in Victoria. To date, 50th Parallel PR's all-female team has worked with over 20 First Nations and Indigenous organizations in BC.
I have an undergraduate degree in Communications and Media Studies from the University of Windsor and a post-graduate certificate in Public Relations from Humber College in Toronto. I sit on the board of Everybody Deserves a Smile, Sid Williams Theatre Society and the Allie Sunshine Project. When I am away from my desk, I spend my time with my husband James and our Airdale Hunter, or on a reformer at my favourite Pilates studio.
As part of my role as a board member for the Allie Sunshine Project, I feel deeply connected to igniting learning and wellness in my life not by simply observing and appreciating its importance, but by taking meaningful action to ingrain it into my ways of being.
Katy
Integrator/Chair of the Board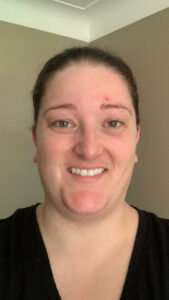 I am a 37 year old mother to three amazing boys and an elementary school teacher for the Windsor-Essex Catholic School Board. I was born and raised in Barrie, Ontario but moved to Windsor two years ago to be closer to my fiancé's family. I love spending time with my family whether it be watching a movie, playing outside, swimming, or playing a board game. I enjoy going for walks or runs on the Ganatchio Trail, reading a good book, shopping at Costco or sleeping!
To ignite learning and wellness in my life means having a sense of curiosity to learn new things while engaging in activities that are beneficial for our mind and body. I believe in being a life-long learner because there is always something new you can learn about yourself, someone else, or the nature that surrounds us. The Allie Sunshine Project has allowed me to grow as a learner because it has provided me with the opportunity to meet new people through our various events. I've also learned so much about nature and gardening such as how to care for flowers, fruits, and vegetables through the community garden. This has been an amazing experience for me personally since I do not have a green thumb and could probably kill a cactus!
The Allie Sunshine Project has given me the opportunity to participate in other activities that I enjoy such as meditation and reflection which we do regularly every time we meet! I've truly enjoyed my time with this organization and look forward to the amazing opportunities and experiences that will allow me to further my learning as well as my own personal wellness.
Jeannine
Board Member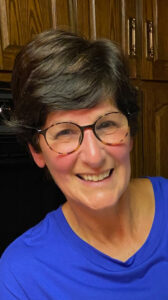 My name is Jeannine. I am a 64 year old former nurse and mother of 4 adult children and wife to a very busy small business owner. I am passionate about family, staying active (walking, biking and swimming), vegetable gardening, cooking, travelling and eating good food!
I initially became involved with The Allie Sunshine Project after doing a yoga class in the garden. This class eventually led to a partnership with a Foodbank that I volunteer at. The Allie Sunshine Project provided vegetables for the marginalized in Windsor's core area. I began to realize that The Allie Sunshine Project was much more than a vegetable garden.The focus on wellness and education for all ages was appealing to me.
My father was an immigrant to Windsor from Italy in 1926 at the age of 8. He realized very quickly the importance of education, wellness and lifelong learning. He was the first Italian immigrant to graduate from medical school from Western University in London, Ontario. He instilled, in myself and my eight siblings, the importance of learning and wellness. I hope to continue to influence my children and grandchildren; one seed at a time!
The Allie Sunshine Project is a great avenue to ignite this learning through sharing ideas and skills focused on wellness. Feeding the marginalized fresh vegetables from the garden was a great step towards promoting good health and wellness. It is a pleasure to be a part of this group.
Alice
Board Member & Board Secretary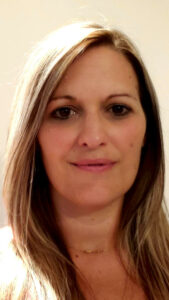 I am currently a Registered Early Childhood Educator and Certified teacher with a passion for working with children in the early years. I enjoy spending time with family, travelling, hiking, and reading.
My favourite quote is: "The meaning of life is to find your gift. The purpose of life is to give it away" – Unknown
I believe in life-long learning and have embarked on this journey with The Allie Sunshine Project to ignite learning and wellness in others. I hope to inspire others to connect with nature and encourage them to prioritize personal wellness.
Cody
Board Member, Volunteer Coordinator & Garden Team Member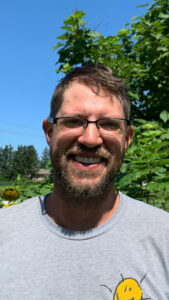 While living in Calgary, I pursued a career in management and retail. I moved back to Windsor and am currently framing large custom homes for Beechwood Homes. The change of pace and challenge of learning a new trade has been lots of fun!
Igniting learning and wellness to me means finding something we can learn in every situation and never being afraid to try and try again. My wellness journey has brought me to a place of understanding, that we never know what is on someone else's plate, or how their past has shaped their current self. The Allie Sunshine Project gives me new ways to encourage those around me to be sure they are taking the time for themselves to have the energy needed to be the best they can be!
Dan
Board Member & Treasurer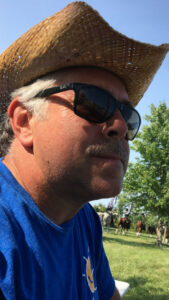 I recently retired from education after 32 years, the last 14 years as a principal. I have a wonderful wife of 28 years and a 15 year old daughter. As a family, we enjoy travelling, camping, kayaking and hiking.
Throughout my entire career in education, I have been mentored by some incredible educators. They carried themselves in such a way that they ignited a passion for learning in those around them, students and fellow teachers alike. I have learned that through our actions more than our words, we can ignite that same passion in others around us. The Allie Sunshine Project provides for me the opportunity to keep igniting that passion for learning and wellness.