Hello you Rays of Sunshine! Have you wondered what weird and wonderful plants you came
home with? Well look no further, we have put a small description together to help you
discover what you are going to grow and eat this summer. If you cannot determine what the
plant is from the pictures below, plant it anyways and enjoy the mystery!
Generally, most herbs, vegetable or fruiting plants love sun and moist soil. In a perfect world
"full sun" conditions means +8 hrs sun. "Part sun" means about 4 hours. Will your plants rebel
against you if they do not get all 8 hours? No, but they may protest by deciding not to give you
as many fruits. However, if you plant a full sun herb in a deep dark corner under your deck –
let's just say it might not survive for too long.
Moist soil means that they generally enjoy a bit of water – not too much (aka. a swimming pool)
and not too little (aka a desert)! Water as required to ensure your green babies don't shrivel up
and lay down for a 'long nap' in your garden bed. Don't water so much that they start to turn
yellow!
---
---
Herbs
Herbs are amazing fresh and are best planted in a sunny location somewhere close to your kitchen for easy access!
Greens
These wonderful plants are grown to eat their foliage. The general rule of thumb is to harvest old leaves first by gently removing the leaf from the stem. If you wait too long however, old leaves will start to get tough and bitter.
Solanaceous (aka. The Tomato Family)
Welcome to the nightshade family. Unlike the actual nightshade weed however, these plants develop lovely edible fruits for you to enjoy. The trick to any Solanaceous plant is to provide lots of sun and heat!
Brassicas (aka, The Cabbage Family)
Did you know broccoli, cauliflower, kale, kohlrabi and cabbage are all variants of the same species of plant! They are all Brassica oleracea and originally are evolved from wild mustards.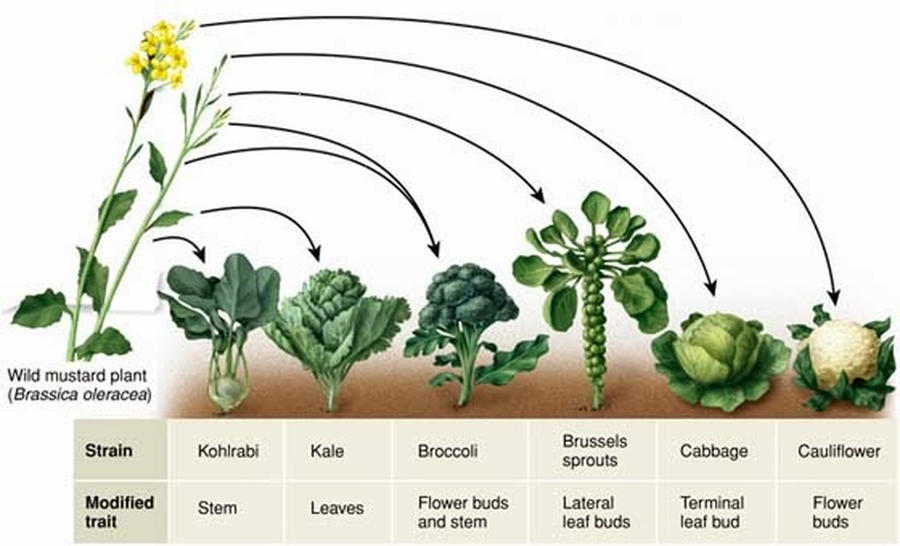 Cucurbits Family
The Misfits